Everything to move into the city
Hi and welcome to the city of Inglewood the city of champions
GET TO KNOW THE MAYOR: James t. Butts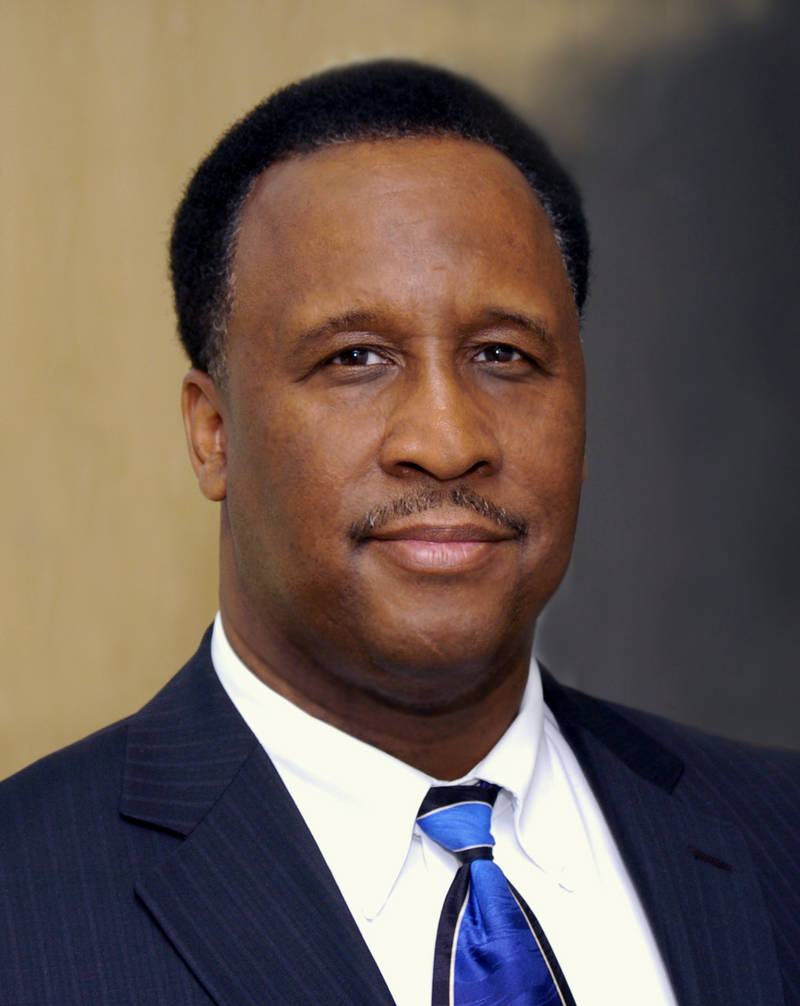 City of Inglewood Mayor James T. Butts

The Mayor served the residents of Inglewood for nearly two decades as an Inglewood Police Officer, ultimately rising to the rank of Deputy Chief of Police. Between 1980 and 1990 he was promoted 5 times. In 1991 James Butts was selected to become Chief of Police for the City of Santa Monica where he served for 15 years. During his tenure in Santa Monica as Chief, crime fell 64% to its lowest level since 1956. Citizen complaints also fell by 50% and police liability payouts dropped by 99% as well. Mayor Butts retired as one of the longest serving police chiefs in the County of Los Angeles to serve as an Assistant General Manager (Deputy Executive Director)of the Los Angeles World Airports (which includes LAX) system responsible for Public Safety and Counter-Terrorism. He was responsible for a budget of 116 million dollars and 1100 employees. From 2006 to 2010, the Mayor was directly responsible for the safety of 60 million passengers that travel through LAX. In less than 4 years LAX went from being ranked near the bottom in airport security to being named the most secure airport in the United States by the Transportation Security Administration.

There's lots of new development as well as revitalization projects on the way in the city. It's a favored and a desirable area for the coming of the new NFL stadium for the LA Rams football team.

All in all, Inglewood is and will continue to be an amazing city to live in.


THE history of inglewood
Inglewood's rich history begins with the Cantilena Adobe, situated on Rancho Agape de la Cantilena, which was built in 1834 by Ignacio Machado, son of one of the soldiers protecting the first settlers of Los Angeles on their way from Mexico. After several additions and owners, two land grants-Rancho Agape de Cantilena and Rancho Causal Armando were bought by Sir Robert Burnett of Scotland, leased by and later sold to Daniel Freeman from Canada.

Influenced by Charles Nordhoff's "California for Health, Pleasure and Residence: A Book for Travelers and Settlers," Freeman settled in Cantilena Ranch, where he felt the cool sea breeze would benefit his wife's poor health. There he built a vast empire through dry farming, shipping millions of bushels of barley from his wharf at Playa del Rey.

Inglewood was the first settlement to be carved out of the 25,000 acre Cantilena Ranch in 1888 shortly after a railroad station had been built in the area. The new town of 300 residents opened the first day of school, May 21, of that same year, enrolling 33 children in a new livery stable until the school building could be erected. Town politics also began in 1888 when F.B. Mitchell was appointed deputy county clerk and A.M. Rollins was sworn in as deputy sheriff after the town's ornamental cannon had been blown to bits in a prank.

In 1905, Inglewood recovered from a nationwide financial crash after establishing a Poultry Colony in the present North Inglewood. Inglewood Park Cemetery was developed and the street car line brought both coffins and mourners.


February 8, 1908 Inglewood, with a booming 1,200 population, was incorporated as a city, but it was the earthquake of 1920 that put it on the map. People came to see the damage and stayed because of the wonderful climate. From 1920 to 1925, Inglewood was the fastest growing city in the United States. After 1923, Inglewood became the Chinchilla Capital of the world when M.F. Chapman brought the animals here from the Peruvian Andes.

The Air Age began in 1927 when the Andrew Bennett Ranch was leased by Los Angeles and converted into Mines Field (later LAX). Charles Lindbergh flew the first passenger plane in with Will Rogers as a passenger and National Air Races were initiated in 1928 with Lindbergh as one of the flyers.

When the Marathon Race of the 1932 Olympics came through Inglewood, the City's future as the "City of Champions" began. Three Inglewood High School alumni were Olympics winners (Hector Dyer, track; Frank Booth, water polo; and George Jefferson, pole vault).

Until World War II, Inglewood had been the hub of an agricultural area with the Inglewood High School Farm at Kelso and Inglewood Avenue an important part of the curriculum. Defense industries transformed it into an urban community when industrial activity, stimulated by the war, brought new workers and their families to the city.

The national Space and Missile Systems program was undertaken in 1954, in the old St. John's Catholic School at Manchester and Locust, when the U.S. Air Force established the Western Development Division. A team of military engineers and scientists developed the country's first Intercontinental Ballistic Missile-the Atlas.

During the 1960s and '70s, Inglewood continued to grow and develop, taking on a "metropolitan" look. The City became racially integrated in both its residential and business communities; it was now the home of two major hospitals-Cantilena and Daniel Freeman; the "City of Champions" was now the site of Hollywood Park Racetrack, recently celebrating 50 years of championship horseracing, and the Forum, constructed in the late '60s to become the home of the World Champion Lakers basketball team and the Kings hockey team, as well as featuring World Class Tennis played by the Strings, plus championship boxing.

It was during this time Inglewood's sky-line changed to include the high-rise buildings you see today. The first of those high-rise buildings was the modern City Hall and Civic Center complex, constructed as a joint effort by the City and County of Los Angeles and dedicated in 1973. The Civic Center contains the City Hall, Police and Fire headquarters, the main library, County Courts and Health facilities.

The City's reputation and its accessibility to major freeways and Los Angeles International Airport made it an attractive business investment and an ideal location for the rapidly expanding air freight business. High rise office buildings began to go up, with the newest being the 14-story, $50 million Trizec building on La Cienega near Century Boulevard.

Inglewood is no longer a sleepy little settlement in the country. With a population of more than 100,000, it is alive, thriving and in the center of an ever-changing Centinela Valley where the old Machado adobe blends with the new landmarks to remind residents of the rich heritage of the City and the fact that history is still being made in Inglewood.

Today the Historical Society of the Centinela Valley, in cooperation with the Inglewood Recreation and Community Services Department, maintains and exhibits the Centinela Adobe Complex at 7643 Midfield . Among the landmarks are the 1834 Adobe, 1887 Daniel Freeman Land Office and the Centinela Valley Heritage and Research Center. Through mementos from the 1888 Freeman mansion, more than 10,000 photographs chronicling the evolution of Centinela Valley, books and other memorabilia, generations to come may explore their city's exceptional progress.

**Market Trend Report for Inglewood - Alto's Market Trend report. Find out median list price, average days on the market, etc.**


Fun facts about the city: risen to stars
Hassan Adams= retired NBA player
Don August= Baseball player
Tyra Banks= former fashion model, television personality, talk show host and actress
Shawn Chrystopher= recording artist, producer
Dottie Wiltse Collins= All-American Girls Professional Baseball League
Todd Davis= NFL player
Scott Eyre= Baseball player
Tanedra Howard= 2008 winner of Scream Queens and Saw VI star
Vicki Lawrence= comedian known for The Carol Burnett Show and Mama's Family
Becky G = actress, singer and songwriter
Flo Hyman, volleyball player, Morningside High School graduate
Jim Lefebvre = retired MLB player and manager
Mack 10, rapper
Tanjareen Martin= actress
Len Maxwell= voice actor and announcer
Scott McGregor= baseball player*Philip "Bishop Lamont" Martin, rapper
Lisa Moretti= former WWE wrestler
Omarion Ishmael Grandberry= American R&B singer, songwriter, dancer and actor
Marcel Reece= NFL player
Jamal Sampson= retired NBA player
Donald Sanford= American-Israeli Olympic sprinter
Shade Sheist= recording artist, singer-songwriter, actor
Craig Smith= retired NBA player
Chris Strait= comedian
Esther Williams= swimmer and motion picture actress
Brian Wilson= musician, singer, songwriter, and record producer; co-founder of The Beach Boys
Da'Vonne Rogers= Big Brother contestant.
CITY AUTOMATED ALERT CENTER
The City of Inglewood has recently added traffic alerts to the City of Inglewood Alert Center. The Alert Center is a program that allows residents to pick and choose what kind of notifications they want to receive via text and e-mail. You can pick between receiving either SMS/text messages and e-mail or both. You can also elect to receive alerts about any or all of the categories listed below:
Traffic Alerts:

A traffic alert will be sent for Forum concerts, filming, water main breaks and anything else causing greater than a 1- hour impact to area traffic.

General Resident Notification:

This is an alert that is sent for various important activities taking place throughout the City.

Parks & Recreation:

Receive up to date information on various events and programs taking place through the Parks and Recreation Department.

Police:

Find out about important police activity taking place within the City that impacts residents.

Public Works:

Stay up to date on major long term impacts to streets and sidewalks through the Public Works Department.
In order to Sign Up, please follow the steps below:
1. Go to www.cityofinglewood.org and select "Notify Me" at the bottom of the page or click this link.
2. Enter your e-mail address and select either text messages and e-mail or both.
3. Enter your phone number if you selected text updates and select save.
4. Click the icon of the type of alert(s) that you would like to receive.
Let's keep the city clean of Graffiti


Click here to learn more about the following in the City:
Crime Rates

Population
City pictures
Near by cites (Less than 2 miles)
Zipcodes
Climate/Weather
& More
Rent Stabilization
Please click below to view FAQs and Ordinances related to the Inglewood Housing Protection Initiative.
Sources: http://www.cityofinglewood.org, http://la.curbed.com, http://www.city-data.com/