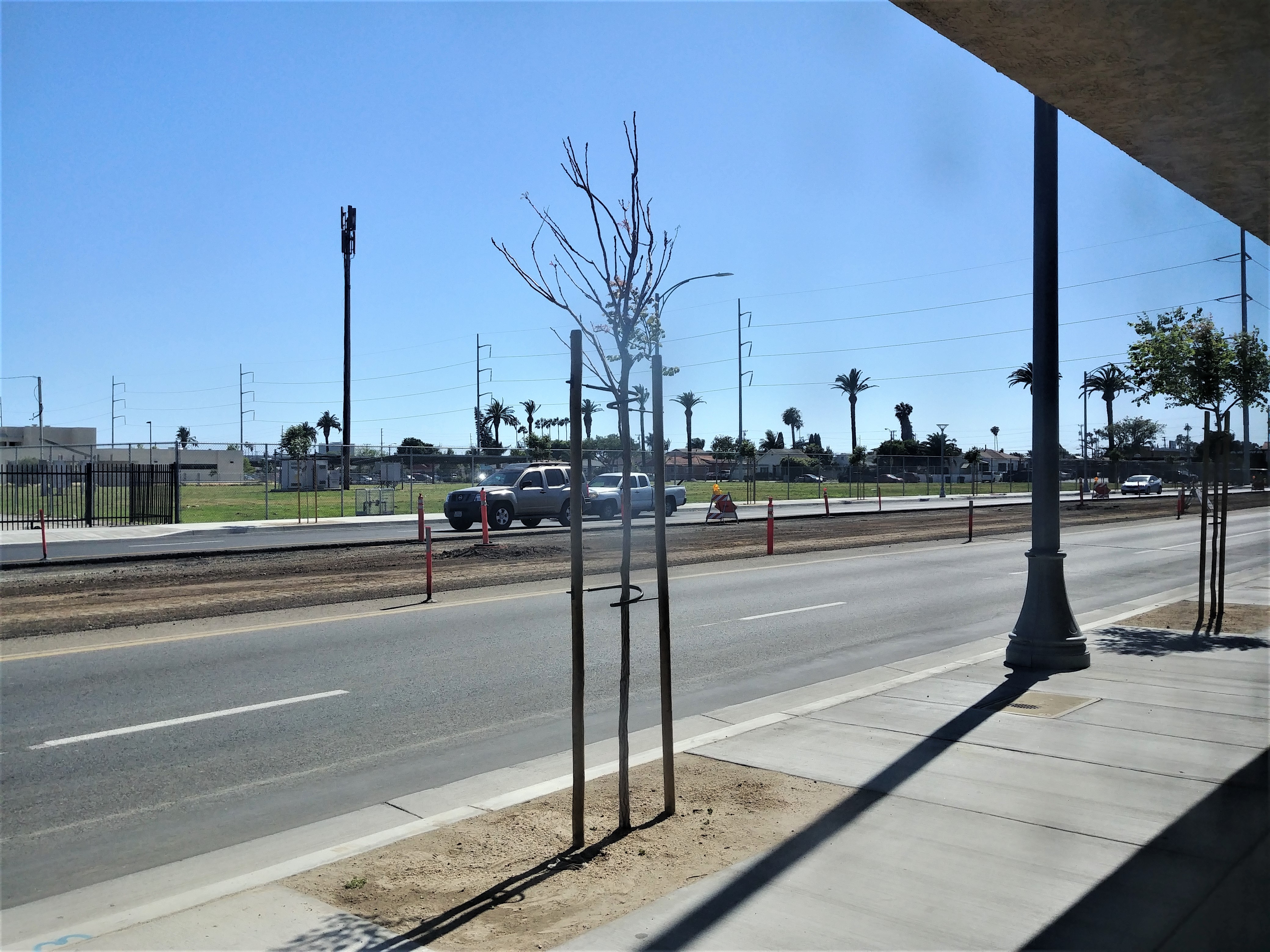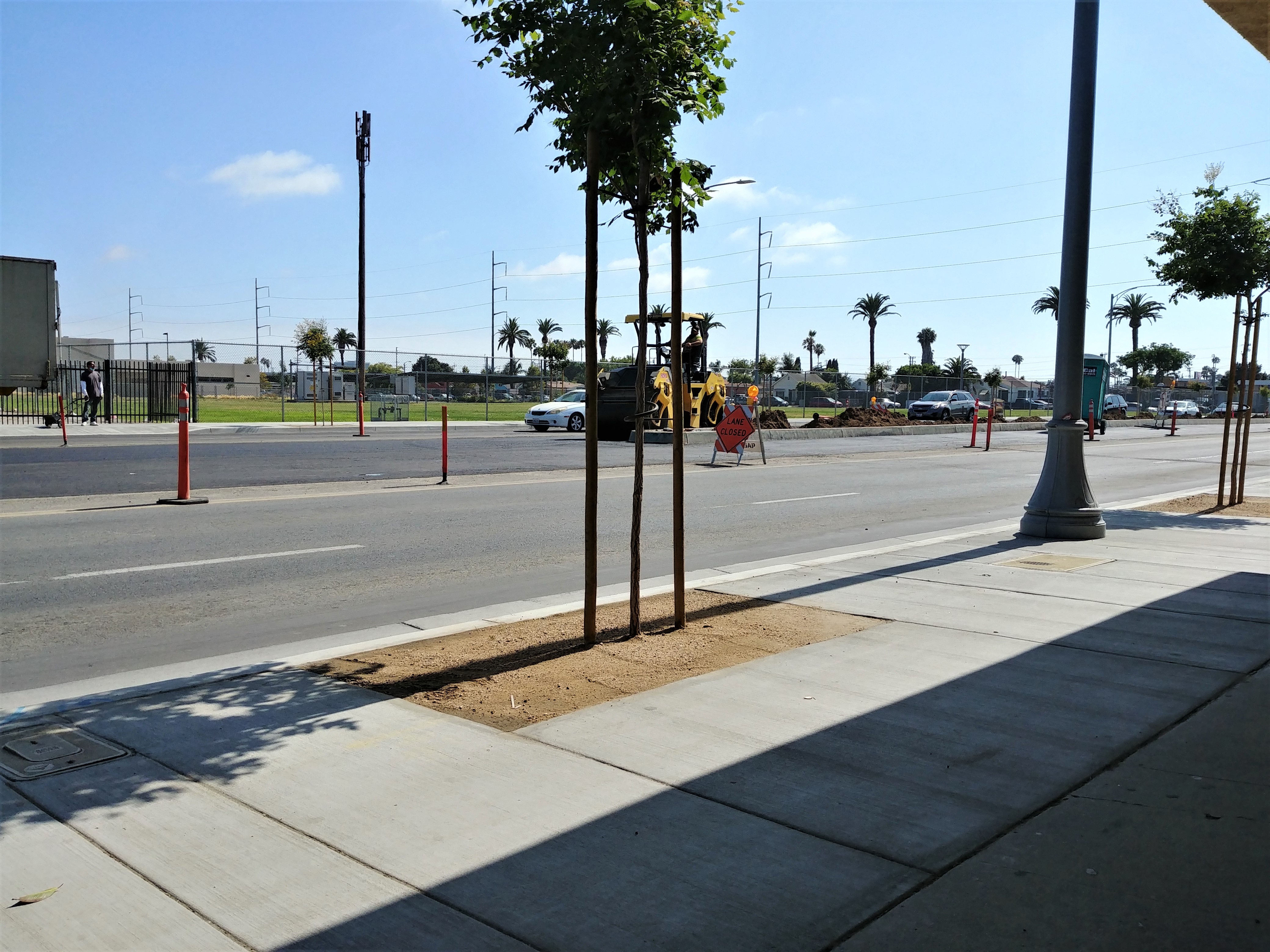 The progress on Century Blvd. is coming right along. You can tell the progress by the before picture taken on May 14th, 2020 when they were just breaking ground.
What do you guys think of the street upgrade on Century Blvd?
**UPDATE – July 21st, 2020**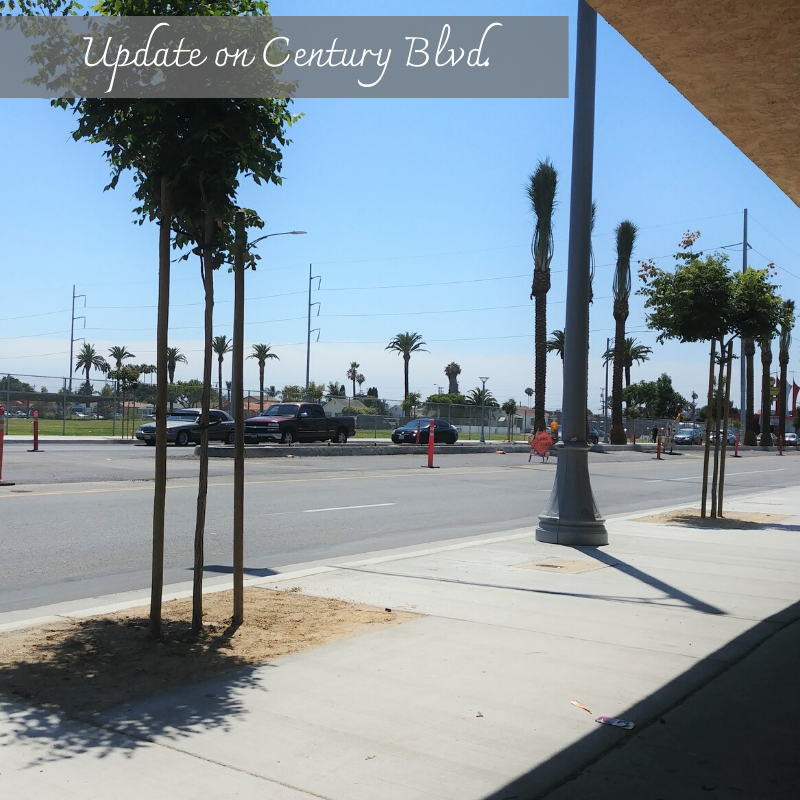 We can't wait for the palm trees to be opened and see what else they'll be planting.